Vala Sciences helps drug developers and researchers understand how human cells respond to their drug compounds. By precisely measuring up to three channels of single-cell hiPSC kinetic data in real time and comparing cell response with known human benchmarks, Vala can help methodically rank-order drug candidates using its big data engine.
How Vala accelerates and improves in vitro drug screening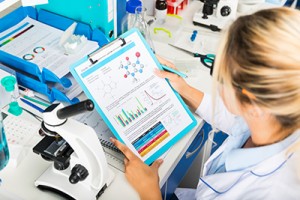 In Vitro drug candidate testing accurately predicts safety issues (+)
Fast, highly-predictive drug candidate safety screening
Vala's high-throughput in vitro analysis of single-cell kinetics has been shown to accurately predict in vivo toxicities and safety issues.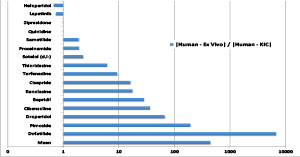 Only pre-screened safe candidates advance to animal studies, saving time and money (+)
Identify high-probability safety failures before expensive animal studies
The precision and sheer volume of data produced by the Vala platform enables us to statistically rank-order drug candidates with a level of predictivity that lets you avoid wasting resources on animal studies that would be destined for failure.
Kinetic Imaging Cytometry® (KIC®)
KIC® is Vala's flagship system: a proprietary fully automated video imaging instrument that simultaneously records and measures every action potential, Ca++ transient, and muscle (heart or skeletal) contraction on every hiPSC at up to 1,500 frames per second, and screens 7,000 wells per day (96 or 384 well plates).
KIC® Platform sees and captures 3-channels of single-cell response
Automated video capture and measurement of each transient of each cell in every well.

System "sees" and parameterizes electrical and contractile events in cells – the most sensitive combined indicators of normal and abnormal cell activity.

Captures and analyzes 10,000x more optical cellular data in real time than seen before: collects up to 4 billion cell-health data points/day.
CyteSeer® Cell Analysis Platform
Using proprietary algorithms, Vala's CyteSeer® cell analysis platform identifies and segments each cell in the field of view, extracts and parameterizes the shape of each transient of each cell, and reports the drug effect on each. (Accompanying image shows chart of Ca++ transients of ~500 hiPSC-cardiomyocytes.)
The ValaDATE™ (Vala Deep Analytics for Toxicity and Efficacy) AI Platform assesses billions of data points from CyteSeer® readouts and compares them with Vala's ever-growing library of known human cell-response waveforms, healthy or diseased. ValaDATE AI will enable predictivity beyond animal trial results, moving us closer to predicting human outcomes.